Sunstar is breaking new ground
We're not like other hotels. Refreshingly different and as individual as our guests - that's us! Our new concept makes for a new kind of holiday. At the Sunstar Hotel Pontresina, it's all about daring to keep things simple. We want to make our holiday hotel as uncomplicated as possible, so it has no reception desk and no traditional half-board restaurant, and handles no cash. And yet, you will want for nothing. On the contrary! You can look forward to enjoying all the benefits of this new-style hotel and combining our services in the way that suits your lifestyle. Services that can be adapted flexibly to meet your needs. Tailor-made holiday experiences for «Your Way of Mountain Living».
In practical terms, this new approach means that we can reduce our administrative work to a minimum and therefore have more time for our guests. We use that time to share our insider tips with you and simply be available when you need us.
Below you can see a list of exactly what our new hotel concept means.
Still got questions? Then use the Chat function at the bottom-right to contact us directly.
You decide
what's included in your stay.
What is most important to us with our new-style hotel concept is that you, the guest, can decide what you need and what you don't. You don't need your towels changed every day? But you would like your room cleaned? Tell us your preferences and book the extras that you need for your comfort. And at the same time, it means we'll both stay true to our vision of sustainability. And we think that's fantastic!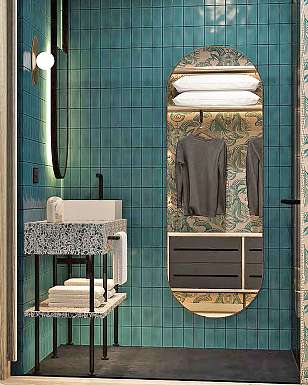 The room price always includes
Breakfast buffet with local produce

Drinks from the minibar (soft drinks, mineral water, fruit juices and beer are refilled daily)

Delizio coffee machine, including a small selection of capsules

Selection of teas

Use of the "Mountain Relax" wellness area (bio-sauna, Finnish sauna, steam bath, experience shower, quiet room)

Wi-Fi access throughout the hotel

VAT

Engadin mobil: free use of public transport in the Upper Engadin

when you stay for 2 nights or longer

. In summer this even includes all mountain railways as far as and including the Bregaglia Valley (Note: in winter the mountain railways are not included)

All the benefits of the Pontresina

Guest Card

Shuttle service from and to Pontresina railway station up until 6 pm (advance notice required)

The warm hospitality that you would expect of the Engadin and the Baselbiet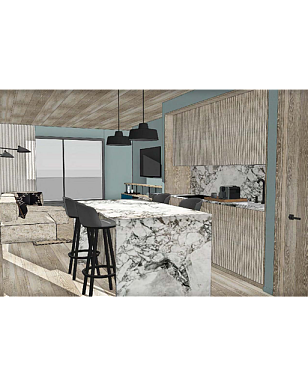 In addition, you can book the following extras
Flip Flops CHF 7 per pair
Outdoor parking space CHF 10 per day
Indoor parking space CHF 15 per day
Dog 25 CHF per dog and day
Change of towels CHF 10 per guest and day
Change of bed linen CHF 15 per guest and day
Room cleaning Mountain Style CHF 20 per day
Room cleaning Mountain Living CHF 25 per day
Room cleaning Mountain Family CHF 45 per day
Kitchen cleaning 20 CHF per day
Social Area
A sense of community is very important to us at the Sunstar Hotel Pontresina. That's why the Social Area is the heart of the hotel. This is where life at the hotel unfolds for our guests and our employees, e.g. check-in, advice about possible activities in the Engadin, delicious breakfasts, drinks at the bar, sunbathing on the terrace or reading a book by the fire.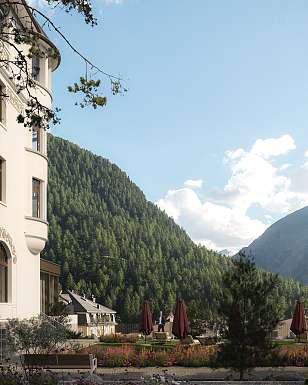 Check-in & out Terminals
When it comes to checking in and out, we use the latest technology so that your arrival and departure times can be flexible. You can use the terminals at the hotel to check yourselves in and out. But of course, we don't leave you on your own. Once you have arrived, we'll be waiting in the Social Area to answer any questions you may have. On the day you arrive, you will receive an email from us giving you the check-in information. If you provide us with your details in advance, you'll save time when you check in. If we already have all your details, all you need to do is collect your room card from the machine or you can even load your room key onto to your phone. Long queues at Reception are a thing of the past. We make checking in as easy as coming home.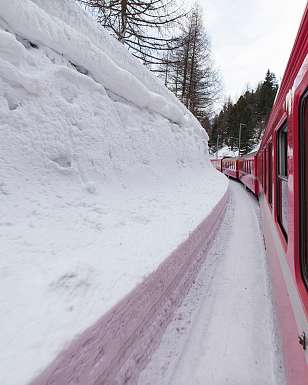 Cashless
Welcome to the future of making payments! We believe in a world without cash. Forget about searching to find the right change. With our innovative cashless system, it's quick and convenient to pay by card or smartphone – simple and secure. Experience the freedom and peace of mind of cashless shopping.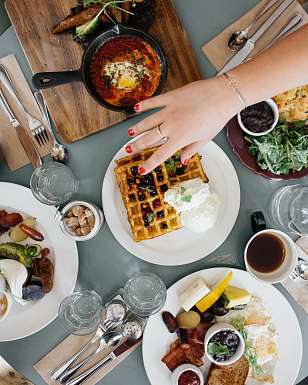 We make full use of the potential of digitalisation
The hotel concept for the Sunstar Hotel Pontresina also breaks new ground in terms of digitalisation. We are using new tools that help us handle everyday processes quickly and efficiently. The best thing about this is that it gives us more time for our guests. Thanks to our digital processes, you can do what you want, when you want to, quickly, flexibly and independently. So what exactly does that mean?
Online booking

: It's quick and easy to book your room via our booking portal.

Online check-in & -out

: There's no standing around waiting at Reception here. You check yourself in, either

on your phone

or at one of our

terminals

.

Online guest information folder

: Small and practical. Click on the

QR code

to open our guest information folder and then you'll always have it with you on your phone. This is where you'll find all previous chats with us and, if you have a problem, the solution is only a chat message away.
Click to order

: You can not only use the QR code to see the tempting range of food and drink available in our Social Area - you can also order from it directly from your phone. One click and we'll start preparing your order.
Local partners
Community is also important to us in the sense of working with regional businesses. You'll find plenty of local produce at our hotel, especially at breakfast and in the Grab & Go fridge. If you want to eat elsewhere, we'll ask you what kind of food you prefer and then give you some recommendations among the nearby restaurants. All our partners are great at what they do.