Your home from home
At the end of 2023 we'll be opening our new Sunstar Hotel Pontresina. Really? Do they need another hotel in Pontresina? But yes, they certainly do! Of course, Sunstar Hotels are already firmly established in Switzerland, but this hotel concept is new and refreshingly different. It offers guests who like to have a bit more freedom, endless possibilities for how to spend their time on holiday.
Make your holiday as special as you are – feel free!
Enjoy your freedom.
If you enjoy cooking, even on your holidays, you can have your own kitchenette in your room.
Alternatively, you'll find a fantastic range of takeaways just around the corner that are ideal for sharing with other guests in our Social Area.
What's more, there's bound to be something that's to your taste among the many restaurants in the twisty alleyways of this charming alpine village. Not to mention all the wonderful scenery to explore right outside the door! A hotel with a difference, for a holiday like no other – Pontresina has definitely never seen anything like it before!
Time to do whatever you want.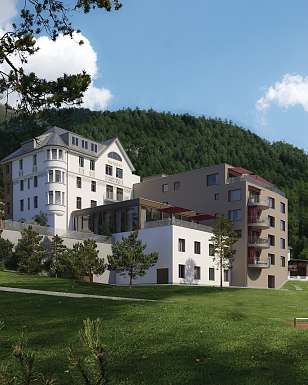 Not long now. Till the moment you've been longing for.
We'll be launching this new style of hotel in December 2023 when we open the doors of the Sunstar Hotel Pontresina, but you can start looking forward to it from as early as summer 2023. That's when the booking platform will open. For you – to do it "your way".
Read on to find out how far we've already got with our "new way". A hotel that's in tune with the times and that brings different generations together while meeting everybody's needs.

Sign up to our Newsletter to keep up-to-date with the latest developments.
Subscribe to the newsletter