Sustainability
One of the best things about building a new hotel is that we can plan sustainably, which is so important nowadays. Indeed, we are very much enjoying doing some lasting good for the environment and making sure that the concept of sustainability is embedded in our everyday procedures right from the start. In this respect also, we are finding a «New Way» - for you and for us.
Here in beautiful Pontresina, where we have the glories of nature before our eyes every day, we are very aware of this issue. Things are simply better when they're beautiful, aren't they?
Our engagement
In what ways are we being sustainable at our new-style hotel?
We are using

solar panels

on the roof to generate our own electricity

We have a modern

wood pellet heating system
We are using the latest generation of double glazin
Bed linen and towels

are only changed when necessary or at your request

The

shuttle service

to and from the station is provided by an electric minibus

We have

charging points for electric cars
«Engadin mobil»: if you stay for 2 nights or longer, you can use all

public transport

in the Upper Engadin free of charge.

We have strong partnerships with

local businesses

(bakery, dairy, other hotels/restaurants).
We buy our bed linen and towels from the

Schwob linen-weaving mill in Burgdorf

We can give you exclusive recommendations for

local products and services

(food shops, restaurants, excursion ideas, sports shops)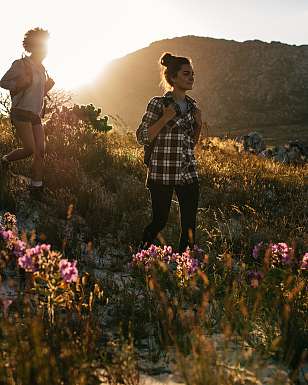 Our social responsibility plus points
True to our motto #beyounique, we want all our employees to be themselves. They work wherever they can make best use of their talents and do jobs that make them happy.
We make sure we offer good pay, a good quality of life (time off, food, accommodation) and good training opportunities. Our employees accept responsibility and put forward their own ideas. We believe in personal responsibility, but at the same time we look out for one another. Our aim is to present a happy and well-motivated team to our guests.
Everything in balance
Work and family - both perfectly in harmony with each other
Because we also offer part-time posts, we enable local mums and dads to have a job where they are happy with their work-life balance.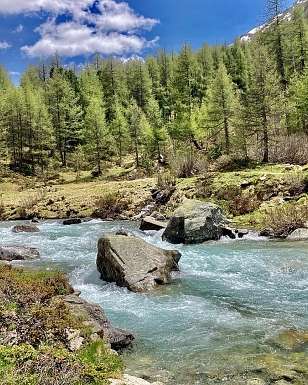 Most important of all
Sustainability in the Sunstar Hotel Collection
Under the «Cause We Care» initiative, we give our guests the option of actively making a useful contribution to climate protection by giving a voluntary donation. Sunstar Hotels will match their donation.
Since 2023 we are also part of Swisstainable, the largest sustainability label of the entire Swiss tourism sector.
Find out here about all the measures and exciting projects that the Sunstar Hotel Collection is undertaking and supporting